About Parm Solutions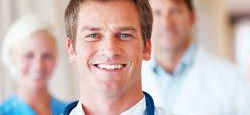 Parm Solutions is dedicated towards excellent service. We let physicians focus on their patients and we focus on propelling the practice further by facilitating timely reimbursements for services rendered for patients. We work round the clock to make it happen.
We perform high quality work to make sure all claims that are submitted are done correctly and with the right information. In addition, the level of expertise and experience our billing team possesses can't be matched by your in-house billing team. Parm Solutions has the ability to cater to practices/medical groups of any size.

A majority of claims get rejected due to incorrect billing claims and sometimes due to incompetent billing teams. What sets Parm apart from the rest is our relentless pursuit towards billing excellence. Although, we use automated software to prevent mistakes but to make things easier for the practice and for us, we also manually review the claims as well so you know that you will be paid for providing care to your patients on time. We give you access to HIPAA Compliant Software that gives you access to your practice's financial situation in real-time.

Parm Solutions takes pride in having all operations based in the United States. Our employees and management team work out of our offices in Edison, New Jersey. Further, all of our employees go through rigorous training to make sure they comply with HIPAA Compliant terms to ensure security of your practice and patient data. Everybody from our President to our associates follow protocols.